Niatous Residential Complex Project
Niatous Paradise Residential Complex Project
This high-rise building is located on a land with an area of 6,100 m2 and a total GFA of 70,000 m2. This building is built in 31 floors which 2 floors are dedicated to the be lobbies with two separate entrances from Fereshteh and Yasaman Streets. In order 12 meters and 6 meters high.
The building has 6 basement levels with more than 460 large car parks and two floors (level 10 and 11) of swimming pool, coffeeshop, sport and gym facilities. Niatous residential building complex consists of 60 luxury residential apartments with different unit sizes 450 m2, 550 m2, 1,000 m2, and 2,000 m2.
The most significant features of this project are:
Reducing the structure height by 14 meters from 140m above ground level to 126 meters by using modern post-tension slab systems.
Using beams with 12m of length and only 30cm of beam depths.
Design and construction of 2 swimming pool, gym floors each 6m high in level 11 and 12.
30% reduction of building weight in comparison to conventional steel and concrete buildings.
Minimizing and reduction of 40% of building materials (reinforcement and concrete).
Construction of 3m long cantilevers for the building green space balconies.
Increasing building and slab strengths by using APS prestressing services.
Providing maximum free space area.
High speed in construction (14 days for each floor).
Using post-tension slabs allow of early formwork dis-assembly, from normal 15 days to 5 days.
The post-tension slab PC strands will be stressed normally after 3-4 days after slab concrete pour which allow for higher speed in construction.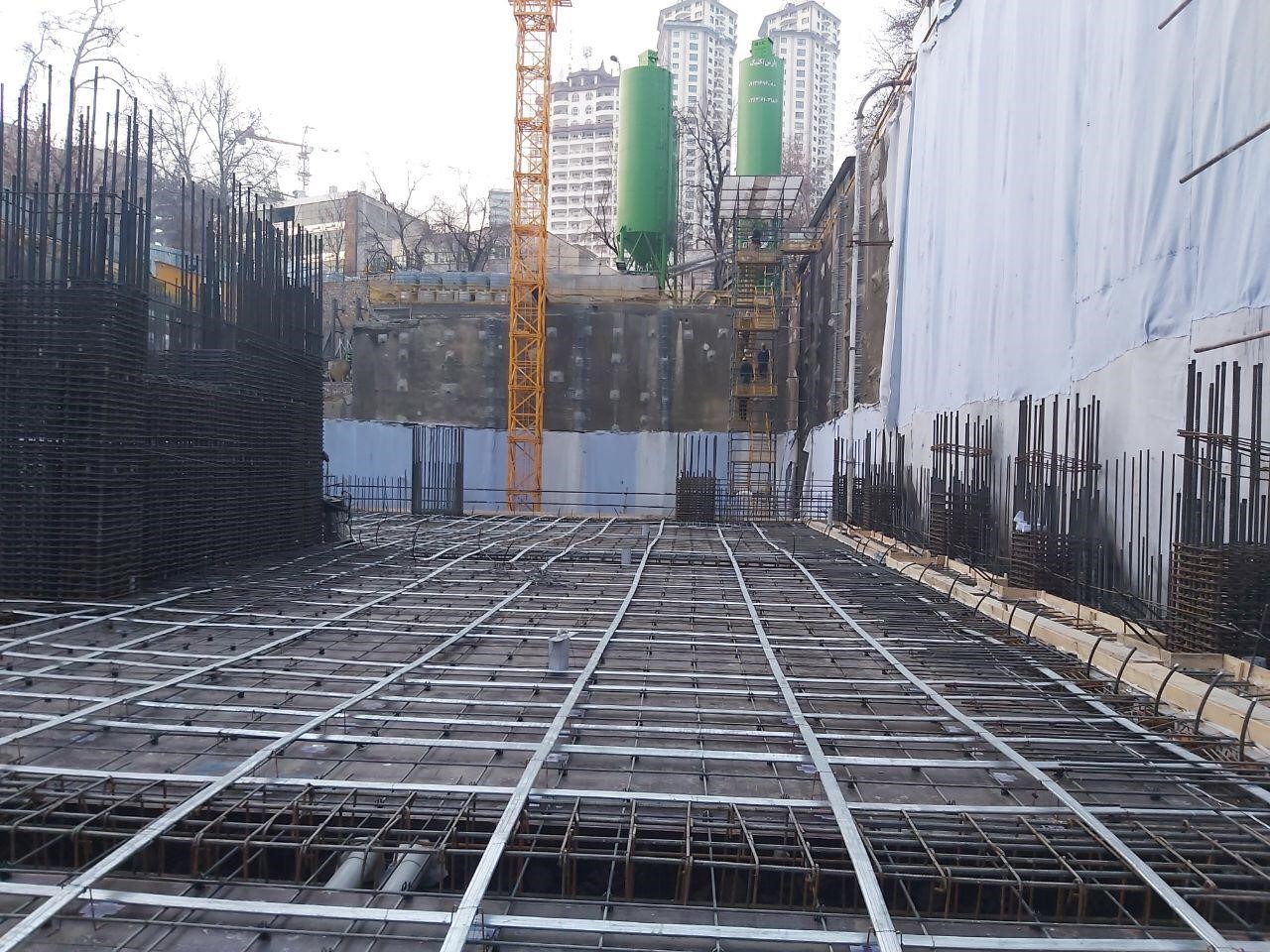 Post-tension system advantages in the construction of the Niatous Paradise residential complex:
The prestressing system used in the building structure slabs created numerous advantages such as:
Creating longer spans.
Creating larger free-space area.
Reducing number of columns.
Waterproof slabs.
Longer cantilevers.
Increasing number of parking.
Earthquake resistance structure.
Increasing building lifespan.
In addition, due to less use of concrete and reinforcement in the structure of this complex, the structure weight has been reduced significantly around 30% in comparison to conventional concrete structure methods and it is more resistance to natural disasters like earthquakes. The reason for post-tension slab building strengths and more durable is due to the law of mass in building structures.
Post-tension slab structures required to be built in a principled way by professional trades and experienced project engineers and comply all design, material supply and construction with the relevant codes and standards and use industry guidelines like the Post Tensioning institute of Australia (PTIA) or the Post Tensioning institute (PTI).
The combination of professional steel-fixing, using prestressed concrete and standard post-tension materials will result in a strong, sustainable, non-permeable, and high-quality structure. Niatous Paradise residential complex project is considered to be one of the most beautiful, resistant, and unique structures in the city of Tehran, with an innovative design by using APS Post-tensioning technology.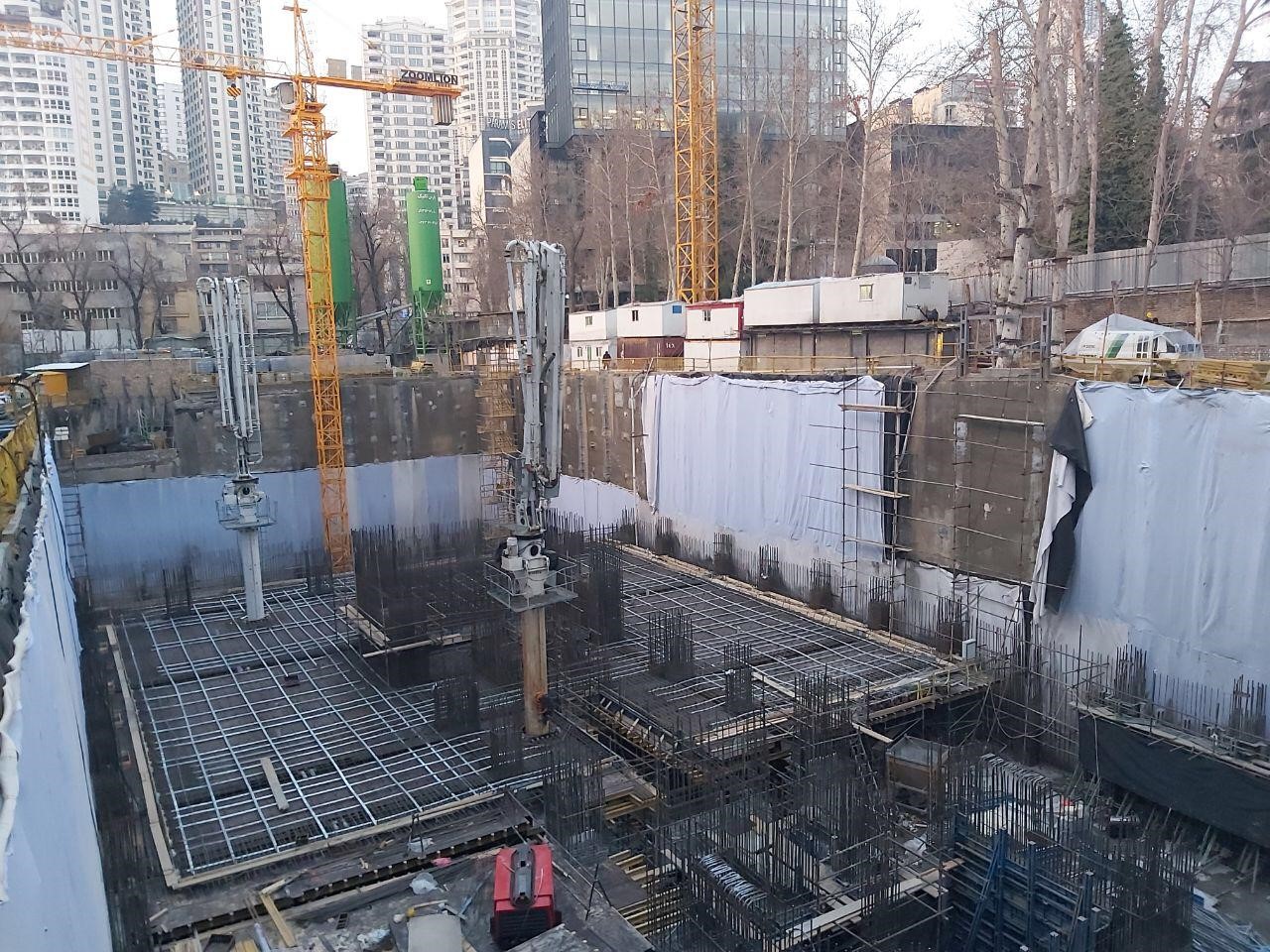 AFID International Development:
The building structural design, supply of slab post-tension materials and installation of Niatous Paradise residential building has been carried out by AFID International Development by applying innovative design methodologies, using international premium quality of building materials and conducting high quality works in the post-tension material installation and prestressing works.
AFID International Development is a professional post-tension contractor and specialized in all related structure projects in the civil and building industries. The company is active in the civil and construction market and provides design innovation, technology and solutions to its projects and has a vision and mission to achieve the best position in the prestressing and post-tension market and to be a reliable and trustworthy partner to its clients.
For more information, please contact our experts and consultants.
Address: Unit 10/404 Beheshti Ave. intersection of of Ghaem Magham Street, Tehran, Iran 1586873438
Tel: +98 21 8870 9366 – 7
Email: admin@afid.ir